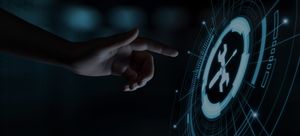 BUILD YOUR SELF-SERVICE CLOUD, CATALOG AND PROVISIONING
Find out how to make your cloud services, your applications, and your virtual infrastructures available through a simple and intuitive web portal.
Sell your cloud services and apps with Powua
One of the main problems of Cloud Service Providers and Sofware House is having full control of the consumption and costs of the services offered to its customers, such as applications, software, or infrastructures; failure to control costs and consumption generates an approximate billing and is the main cause of economic losses. 
In addition, the provision of cloud services, mainly Iaas and Saas, is often managed manually, with an excessive deployment of technical resources. 
With Powua, the Avantune platform for cloud orchestration, you can implement private, public, or hybrid cloud configurations and adopt all service models, including SaaS, IaaS, PaaS, and creating virtualization solutions. 
With Powua it is also possible to provide its customers with a "multi-tenant" and "white label" sales channel (marketplace), containing catalogs of digital services; Each channel thus has its own showcase of cloud digital services available, managed through the following modules:
✓ Provisioning: automated delivery of cloud services, from activation to billing. Through connectors, Powua can automate the configuration and delivery of the services offered by Vmware, Microsoft Azure, and Amazon AWS, expanding its offer of digital services.
✓ Monitoring: automatic monitoring of consumption and all the IT resources used.
✓ Metering: calculation of the costs generated by consumption for virtual infrastructures used by customers (direct and indirect).
✓ Billing: through integration with your ERP system, it is possible to invoice customers for the costs of services based on the consumption generated.
✓ Analytics: the advanced data analysis tool allows you to view costs/revenues and consumption, through customized dashboards, interactive charts, reports, and advanced KPIs. Finally, the predictive analysis AI algorithms allow to predict disruptions and plan interventions and investments.
Benefits
AUTOMATE DEPLOYMENT
Automatic activation of cloud services and applications, with the ability to take advantage of various connectors and major public cloud providers.
CREATE YOUR CUSTOMIZED PORTAL
Multi-catalog and multi-channel portal: each company can build its own customized marketplace.
IMPROVE MARGINS AND PROFITS
With total cost and consumption control and the automated provision of services, it is possible to optimize profitability and margins.
FLEXIBLE RATE MODELS
Possibility of adopting commercial policies based on flat rates and pay-per-use, improving competitiveness towards competitors.
Some of our customers: